Click me to read a history book in Nepali direct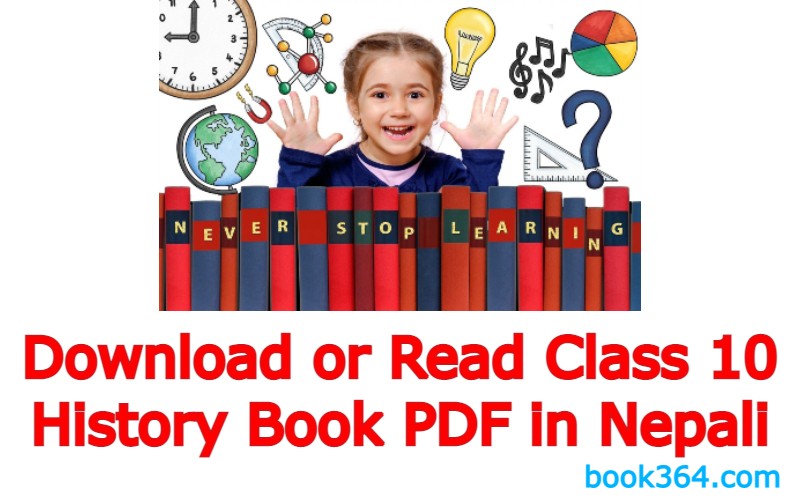 Nepal's history is closely linked to its geography. The country is located in a strategic location between India and China. Nepal has been a crossroads for trade and migration for centuries. Nepal's recorded history began in the 7th century BCE. The country was unified by the great king Prithvi Narayan Shah in the 18th century. Since then, Nepal has been ruled by a monarchy. In 1951 AD, Nepal became a constitutional monarchy. In 1960 AD, Nepal has declared a republic. In 1990, Nepal became a federal republic.
Nepal is a diverse country with many different ethnic groups. From Curriculum Development Centre Nepal make this history book clearly for class 10 Nepali students.
In this book, there is a total of seven units each unit has more than 2 sections. This book helps to learn the history of nepal. we provide you most recent Curriculum Development Centre book pdf file.
Book Info
Title: इतिहास कक्षा-१०
Authors: Curriculum Development Centre Nepal
Publisher: Bhaktapur : CDC, 2076 BS
Languages: Nepali
Total Units: 7
Read grade 10 history Book
Download History Book
If you are searching for a download class 10 history book in the Nepali language in pdf. This is the best place for you. just click the button and download the pdf for free in seconds
If you wants to more book for class 10 please visit our HOME PAGE.