The results of the Bachelor Level Medical Education Common Entrance Examination (MECEE-BL 2024) for MBBS and BDS programs have been released by the Medical Education Commission.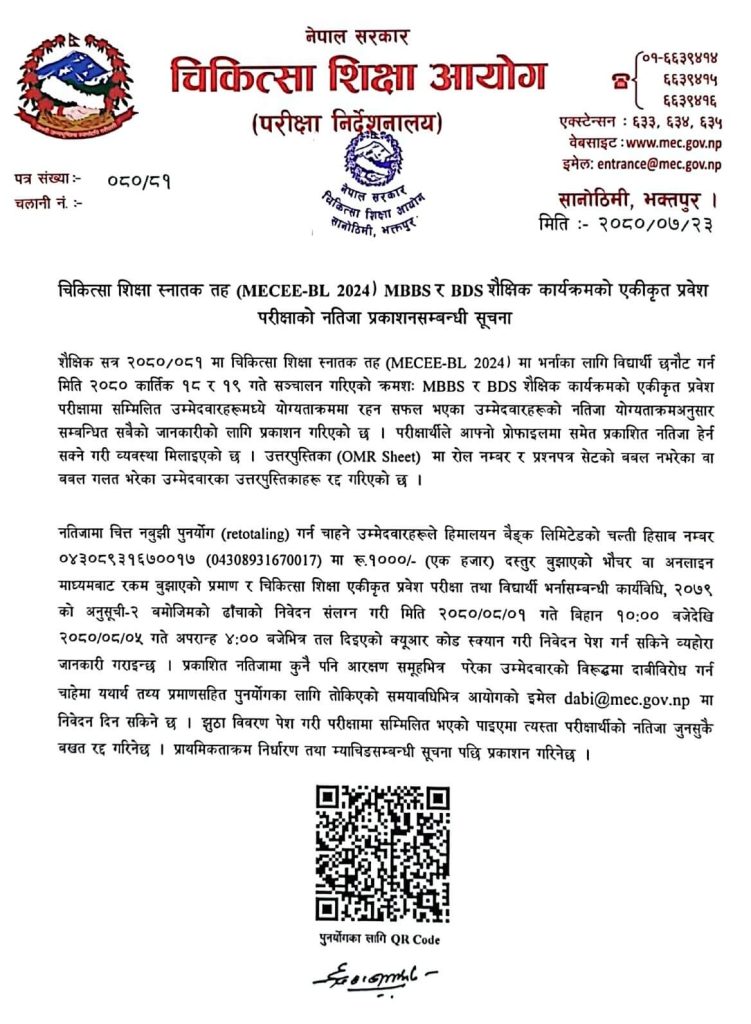 The MBBS and BDS programs' Common Entrance Examination was held on Kartik 18 and 19, 2080 (November 04 and 05, 2023).
The candidates' web profiles also provide access to their findings. Candidates who are not happy with their results can use the following QR code to apply for retotaling.
The application period is from November 17, 2023, from 10 AM until November 21, 2023, at 4 PM on Mangsir 01, 2080.
Fee: To apply, send a voucher for NRs. 1,000 that has been placed into Himalayan Bank Limited's account (04308931670017).
To re-total, send an email to [email protected] with the completed form attached.