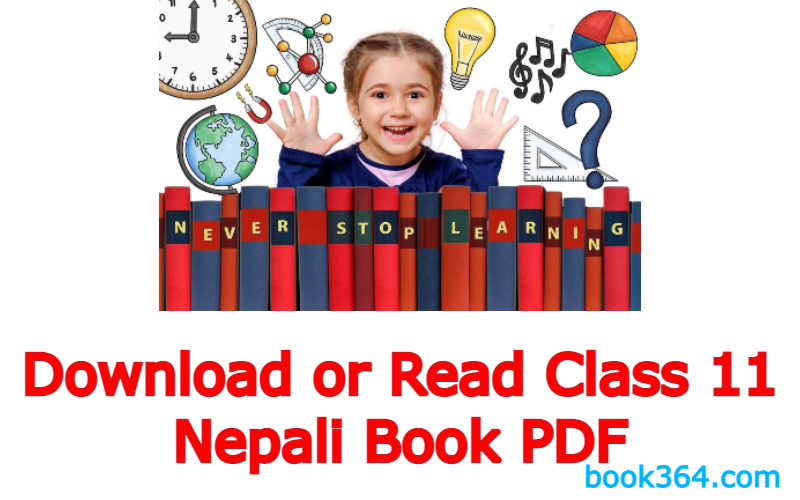 Click me to read class 11 Nepali book direct
Class 11 Nepali Book pdf Download
The new book, Class 11 Nepali Book pdf, is based on the curriculum of the CDC/NEB of Nepal. It incorporates new sections and new topics such as information about Nepali stories, Nepali poems and etc. This book is beautifully designed by CDC Nepal.
This book is designed for students of Class 11 who are in desperate need of a Nepali book that has been revised according to the latest syllabus. Here is the link to the Class 11 Nepali book pdf download.
Link: class 11 nepali book pdf download
There are many syllabi of Nepali book pdf downloads that are available in the market. But students need to know the latest syllabus carefully while downloading. Every student should download class 11 Nepali book pdf from reliable sites and websites. Nepali book pdf from other websites may have viruses and malware, so it is important to download from reliable sites only we always provide the best and fast download links so keep remember our website book364 for reading and downloading books online.
It is recommended to save the files in a separate folder, so that if there is any problem with the file then it can be deleted without affecting other files on the computer and your mobile phone.
Read Class 11 Nepali Book Online
Reading is super Easy just flip below the paper and any units you like freely. Enjoy all types of books from our website. Just flip and read any book you like.
Server – 1
Server – 2
http://202.45.146.138/elibrary/?r=3887
Class 11 Nepali Book Guide in Video
Download the Class 11 Nepali book
http://202.45.146.138/elibrary/?r=3887
If anyone faces any problem from book364 website just contact us if you are looking for more books just visit our home page. Thank you