Click me to Direct Read Class 11 English Book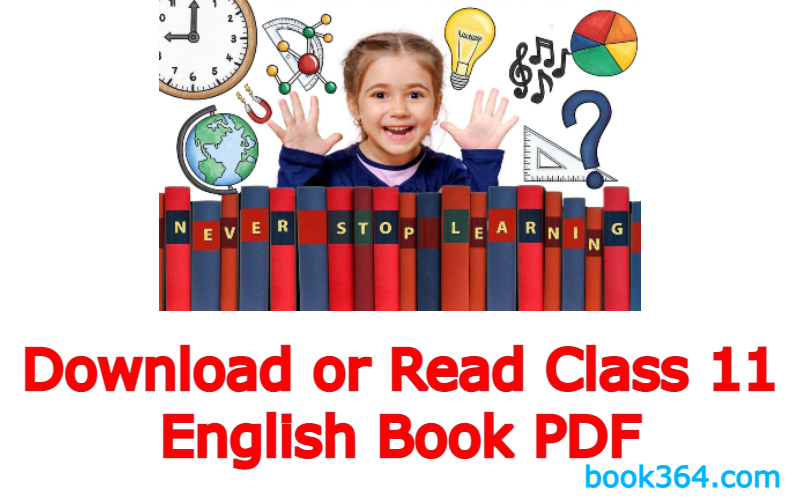 Class 11 English Book PDF Download
There are so many class 11 English book pdf available online with old syllabus but we provide you most recent class 11 English book online. You can find many books free from our book364 website. We provide you with class 11 English books in very good quality. If you want to get a good quality class 11 English book pdf, you should look for one that is offered by a book364 site. There are many sites that offer free books, but you should be careful about the quality of these books. It is also important to read the new book before you download it. This will help you determine whether the book is real or not. Once you have downloaded the book, you can start reading it. You should try to read the entire book on the book364 website too.
| | | |
| --- | --- | --- |
| Section | Chapter | Page Number |
| 1 | Language Development | 3 |
| 2 | Literature | 193 |
When it comes to learning English, there are a lot of different options out there. You can read a full English class book, read a solution book, or even try to learn on your own. However, one of the most effective ways to learn English is by reading class 11 books. Not only do class 11 English books provide you with a great way to learn new vocabulary and grammar, but they also allow you to practice your reading skills. This is the best book for class 11 to learn English and If you're looking for a great way to learn English, downloading class 11 English books in PDF format can be a great option. There are a lot of different websites that provide and offer English books in PDF format but many of them are in the old syllabus we provide you a new updated class 11 English book PDF.
Read Class 11 NEB English Book PDF
The National Examinations Board (NEB) is the examination board of Nepal that conducts the Secondary Education Examination (SEE) and Higher Secondary Education Examination (HSEE). The board was established in 1991 by the Government of Nepal. Curriculum Development Centre(CDC) write and make this class 11 English book pdf. The NEB is responsible for the promotion and development of secondary and higher secondary education in Nepal. Reading class 11 English books is super easy from book364. just flip the paper below and read like a real book experience.
Download/Read the class 11 English book PDF
Server – 1
Server – 2
How to Download English Book PDF for Grade 11?
Step – 1
From the book364 website, you can easily download any book for free and you can also download the class 11 English book pdf search download option on this page.
Step – 2
Click the Download PDF option and wait some time
Step – 3
After the next page is loaded just download the class 11 English book pdf enjoy
Thanks for using our website called book364. Book content receives from the CDC Nepal website. We just connect CDC Nepal and the students of class 11. If you face any problem just message us from the contact us page and if you looking for more books please visit our website main page for free.