Read the class 9 Nepali book guide direct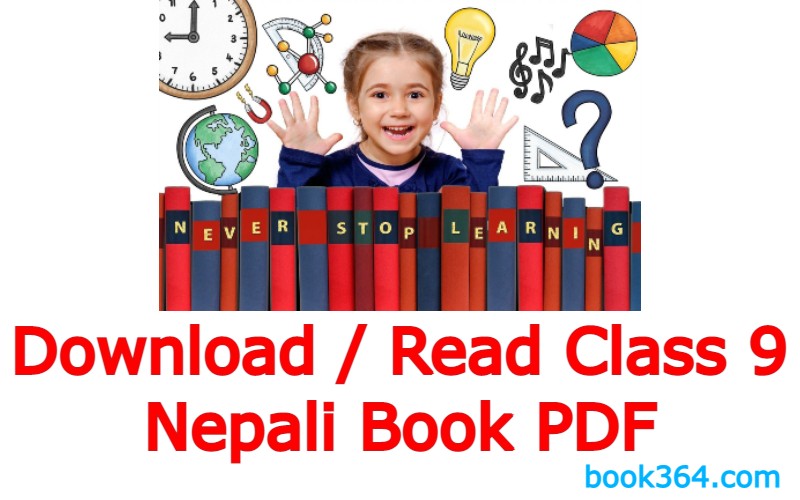 CDC Nepal makes Nepali subject compulsory so every Nepali student loves to read this book. Curriculum Development Centre recently updates this book. so we also provide a new PDF book from this post. Just download any time Nepali book from our website. You can also download PDF files from book364 so do whatever you need.
Read or Download Nepali Book PDF for class 9
Server – 1
Server – 2
other useful content
Class 9 Nepali Model Question and Specification Grid
Class 9 Nepali Book Guide Video
class 9 Nepali guide book 2079
For android app users there are the best Nepali guides in Play Store. Download and use it for free of cost.
When is this class 9 Nepali book update?
CDC Nepal recently updates this book. We provide a new PDF for class 9 Nepali students and teachers. If you need more class 9 books just go to our HOME PAGE
What are the main topics covered in the Nepali language curriculum for class 9 in Nepal?
The main topics covered in the Nepali language curriculum for class 9 in Nepal include grammar, composition, literature, and language skills.
Are there any particular texts or books utilized in Nepal's ninth-grade Nepali language classes?
Yes, the Curriculum Development Centre (CDC) and the National Center for Educational Development publish the ninth-grade Nepali textbook (NCED).
Is there any emphasis on the spoken Nepali language in class 9 in Nepal?
Yes, spoken Nepali is a significant component of the curriculum, and in class nine, students are required to improve their speaking and listening abilities.
Do Nepalese ninth-grade students take any tests or evaluations exclusively for the Nepali language?
Yes, class nine Nepali language exams and regular assessments are held.