Open class 1 English book Guide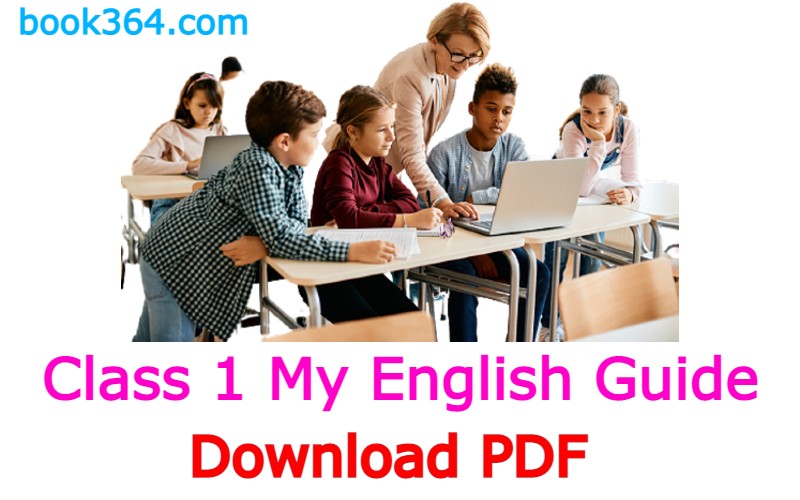 Table of content in the guide
| | | |
| --- | --- | --- |
| Section | Topic | Page Number |
| 1 | About the Teacher's Book | 1 |
| 2 | Me and My Family | 50 |
| 3 | Alphabet | 97 |
| 4 | Me and My Family | 279 |
| 5 | My Daily Life | 288 |
| 6 | Our School | 315 |
| 7 | Our Environment | 340 |
| 8 | My Belongings | 358 |
| 9 | Our Culture | 375 |
| 10 | Communication, Technology, and Market | 386 |
| 11 | Fruits and Vegetables | 400 |
| 12 | Hobbies and Interests | 415 |
| 13 | Birds and Animals | 425 |
Teacher Guide Class 1 My English
This PDF Book contains 108 lessons such as Head and Shoulders, I See with My Eye, Brush Your Teeth, I Can Jump, I'm Happy, Seven Days, etc. Come Here lesson is on page number 317. I'm Pawan topic is in lession 82.
Educational plan, course reading, and educator's aide are an instructor's base instruments and assets. These assets make showing learning exercises smooth in the homeroom. This educator's aide has been created to help the educators show English in Grade one. It contains a detailed portrayal of how the English educator is supposed to do English language learning exercises in the study hall concerning the illustrations in the reading material.
Class 1 My English Student Guide
This PDF book is special for class 1 teachers and this book is also helpful for class 1 Nepali students. If you searching for class 1 MY English textbook visit this link.
Read or Download Class 1 My English book